Caution: Health misinformation abound on the Internet
- Evidence from a sleep information study and lesson for Africa.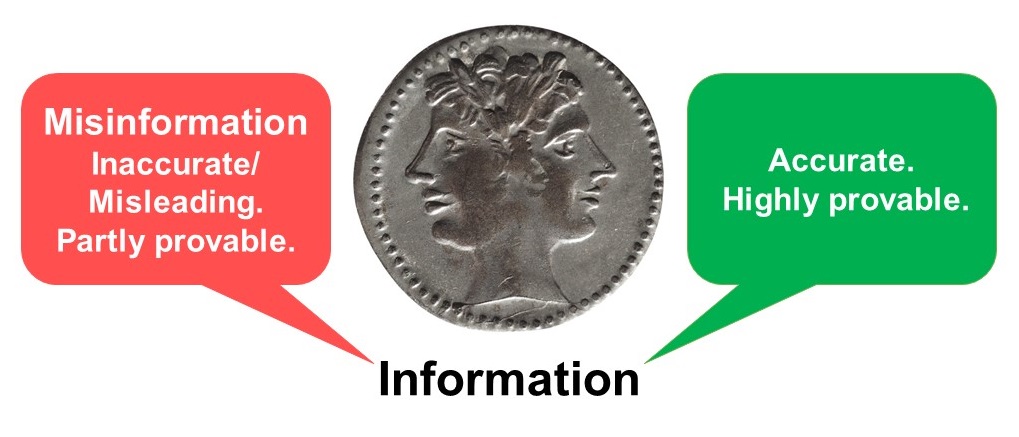 Information: Two sides of a coin - Accurate Vs Misleading
SUMMARY OF STUDY
The study examined videos presenting information on sleep and insomnia on YouTube for understandability, quality and presence of misinformation.
Two categories of videos were identified as either "popular" or "expert". The identification was based on analysis by research experts using certified health communication instruments.
When search keywords such as "insomnia" and "sleep tips" were used, a total of 8 million views were identified for popular videos compared to 0.3 million views for videos led by professional sleep experts.
Information with commercial bias was identified in 66.7% of popular videos compared to 0% in expert videos.
Due to commercial bias, popular videos featured more misinformation than expert videos.
Popular videos were produced by bloggers who are mostly non-content experts.
Investigators from the Harvard School of Medicine and the division of sleep medicine of a major hospital in Boston, found considerable commercial bias and misinformation in popular videos on sleep/insomnia on YouTube compared to expert videos.
According to study authors, 60% of American adults say they use the internet to find health information.
A rising number of people worldwide especially in other high and middle income countries have also been reported to do so.
In light of this, the study authors consider their findings as "alarming".
With so much of health information seeking being very personal and emotional, the lead study author says that "a lot of popular YouTube videos have clickbait and appeal to shorter attention spans".
This is not surprising.
To conduct the study and learn what they might find about understandability, quality and misinformation, the investigators searched YouTube using terms such as "insomnia" and "sleep tips."
Bloggers made 43% of videos that got the highest number of views.
Medical professionals made 33% and health coaches made 24%.
They sorted videos obtained from the search by views, labeling those with the most views as "popular."
The researchers then compared the popular videos to the ones from credible sources identified by a YouTube feature that placed content from healthcare systems at the top of search results for health-related terms.
Sleep experts trained in identification of misinformation then used certified health communication assessment tools to check the videos for quality of information.
The study found that bloggers made 43% of videos that got the highest number of views. Medical professionals made 33% and health coaches made 24%.
Popular videos averaged 8.2 million (+/- 2.2 miillion) views, while those led by experts received 300,000 (+/- 0.3 million) views.
About 67% of the popular videos contained commercial bias or promoted a product or service. They also contained more misinformation as determined by professional sleep experts compared to none for the expert-led videos.
Both expert and popular videos were equally easy to understand.
Proposing an explanation for why people seek sleep health information from bloggers over those from professional sleep experts, the study authors credit bloggers for their ability to produce media that is engaging, visually appealing and relatable to viewers.
"Medical misinformation, including what's found in some videos about sleep disorders, can lead to patients avoiding care or receiving the wrong care and can be detrimental to patient outcomes", said a senior author of the study.
The researchers acknowledge limitations of the study to include an ever-changing definition of the term "popular", and that the study was conducted only on YouTube.
They hope to expand the research to include other social media platforms such as Instagram and TikTok.
They also hope platforms such as YouTube will continue to seek creative ways to partner with health professionals to combat misinformation.
Although the findings from an American study should not be translated to be directly applicable to Africa, one major lesson for the region is that African consumers of health information on the internet will be better served to identify and place reliance on health contents produced by top grade medical professionals and institutions than those produced by non-content-expert bloggers.
The study findings were published online recently in the Journal of Clinical Sleep Medicine.
Sources:
Consulting Dr. YouTube: How digital misinformation may keep you from a good night's sleep. Press release, February 27, 2023. Brigham and Women's Hospital, Boston, Massachusetts, USA. Accessed March 6, 2023.
Robbins, R., Epstein, L.J., ABcand, J.I., Weaver, M.D., Javaheri, S., Fashanu, O., Loeb, S., Monten, K., ABcand, C.L., Bertisch, S.M., Bulck, J.V., Quan, S.F.: Examining understandability, information quality, and presence of misinformation in popular YouTube videos on sleep compared to expert-led videos. Journal of Clinical Sleep Medicine. Published Online February 16, 2023. https://doi.org/10.5664/jcsm.10520. (Abstract. Subscription required for full article).
Related:
Misinformation and Disinformation in the era of Covid-19 are no exception.
Published: March 6, 2023
© 2023. Datelinehealth Africa Inc. All rights reserved.
Permission is given to use, copy, and distribute this content without modification or alteration and subject to source attribution.