Florida Bill Would Ban Primary Schoolers From Learning About Menstruation
Datelineheath Africa staff writer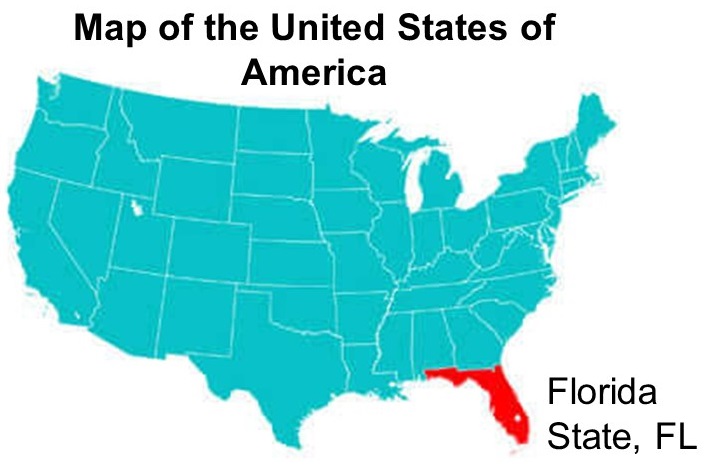 March 23, 2023. Florida, a sunshine state, in the South West of the United States is aggressively in the news these days for the right or wrong reasons depending on your political viewpoints.
The state has a conservative governor in Ron Desantis, 44 years. Governor Desantis is a politician, former military officer and the 46th serving governor of Florida State since 2019. He is a yet-to-declare presidential hopeful for the 2024 presidential election.
The State currently has a majority conservative legislature with 28 Republican State senators out of total of 40, and 84 Republican State Representatives out of a total of 120.
A proposed bill in Florida would prevent children from learning about menstruation in elementary (primary) school, even though some American girls get their first periods before age 11 years.
The bill would also ban other sex education topics through the fifth grade (i.e., year 5 in primary school (by British educational standard).
The bill is sponsored by a Republican Florida state Representative and has advanced out of the House Education Quality Subcommittee last week, CBS News (a major American news network outlet) reported.
"So if little girls experience their menstrual cycle in the fourth or fifth grade, (i.e. years 4 and 5 of primary school when they are about 10 – 11 years old) will that prohibit conversations with them since they are in the grade lower than sixth grade (year 6 of primary school)?" a Democratic state Representative asked during the subcommittee hearing.
The sponsor of the bill said that it would.
According to expert sources, U.S. girls typically start their periods at ages 11 to 14. Some begin menstruating at age 9 or 10, while some don't begin until age 15.
US children in third and fourth grade (I.e., primary 3 and 4) are typically ages 8 to 10, while fifth graders (i.e. primary 5) are often 11.
When the sponsor of the bill was asked whether teachers could be disciplined for talking about menstruation with children who had their first period at these younger ages, he responded saying; "We hadn't contemplated that, but that would not be the intent of the bill," adding that he would be "amenable" to changing some of the text of the bill to allow for those conversations, CBS News reported.
The "Don't say menstruation" bill will also not allow schools to provide any information on human sexuality topics, including reproduction and sexually transmitted diseases until students are in sixth through 12th grades (.e. primary 6 through SS2) , according to the news report.
Florida legislature is considering or has passed several controversial bills of recent including the "Don't say gay" bill, Other bills in consideration include those covering hot button US political issues like immigration, LGBTQ rights, gun rights and press freedom.
Most of these bills are backed by Florida's Republican Governor, Ron Desantis.
© 2023, Datelinehealth Africa Inc. All rights reserved.
Permission is given to use, copy and distribute content without modification or alteration and subject to attribution as to source.