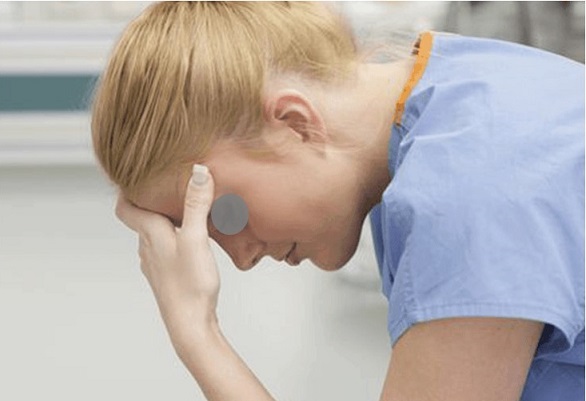 Nurses have an increased risk for suicide and are more likely to have job problems and mental health history and to leave a suicide note, according to a study published online February 3, 2020 in Worldviews on Evidence-Based Nursing.
The research authors examined the longitudinal incidence, method, and risks of nurse suicide in the United States using data from the 2005 to 2016 U.S. Centers for Disease Control and Prevention National Violent Death Reporting System. Overall, 1,824 nurse and 152,495 non-nurse suicides were assessed.
While death rates are falling for other diseases worldwide, suicide rates have risen with over 800,000 people completing suicide a year (WHO, 2019).
Findings
The researchers found that compared with the general population, nurses were at an increased risk for suicide (female incident rate ratio [IRR], 1.395; male IRR, 1.205).
Female nurses used pharmacological poisoning (opiates, antidepressants, and benzodiazepines being the leading substances) most frequently to complete suicide (27.2 versus 26.9 percent for others). Other common pharmacological poisoned used by female nurses include acetaminophen and diphenhydramine.
Male nurses and the general public used firearms most often (41.7 versus 48.4 percent for others).
Nurses were more likely to have job problems (female odds ratio [OR], 1.989; male OR, 1.814) and mental health history (female OR, 1.126; male OR, 1.302), and they were more likely to leave a suicide note (female OR, 1.221; male OR, 1.756).
In view of study findings, the authors advance the notion that workplace wellness programs are needed to reduce workplace stressors for nurse suicide prevention. Some of this stressors include, shift work, management issues, decision latitude (i.e. over-regulation and lack of autonomy), lateral violence, conflict in the workplace, and inadequate preparation for the roles engaged in.
Limitations
Study limitations include its retrospective nature and the incomplete representation of data from all states of the US. However, with 32 of 50 states of the United States contributing to the U.S. Centers for Disease Control and Prevention National Violent Death Reporting System dataset, the study authors assert that their findings and conclusions are reasonably generalizable for the entire country.
"Future research is indicated regarding the best methods of prevention and risk detection while tracking suicide incidence outcomes in nurses", said the authors.
Conclusion
In concluding, the authors stated that their longitudinal analysis revealed that female nurses have been at higher risk of suicide than the general female population in the United States since at least 2005 and males since 2013. Female nurses complete suicide more often by use of pharmacologic poisoning. Male nurses complete suicide most commonly by firearms. The use of firearms as a method of suicide among female nurses has risen in recent years and warrants exploration. Suicide prevention programs are needed. One of the strongest characteristics associated with nurse suicide was the presence of known job problems, reflecting that workplace wellness programs centered upon reducing stress in the work environment may save lives.
Evidence to Action
In linking evidence to action, the authors propose the following:
Go to original paper: (Web). (PDF)
Published: February 24, 2020
© 2020. Datelinehealth Africa Inc. All rights reserved.