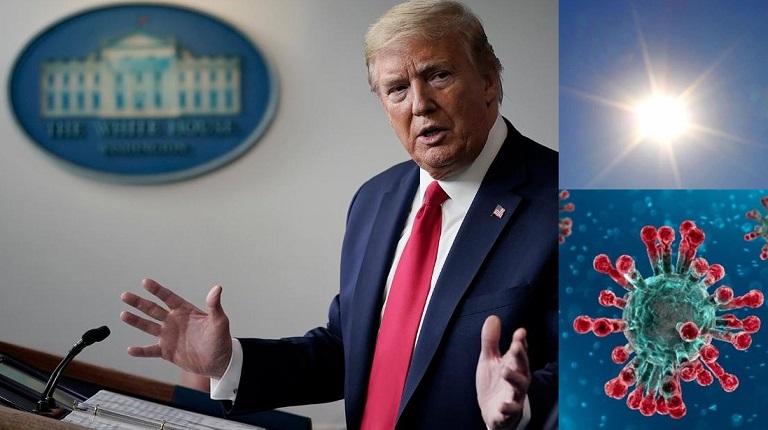 President Trump at White House Coronavirus Task Force briefing touts sunlight as treatment for COVID-19
President Trump admits he's not a doctor, but that didn't stop him from coming up with ideas for how to treat or prevent COVID-19. At the White House coronavirus task force briefing on April 23, 2020, he suggested that ultraviolet (UV) light can kill the virus, CNN reported.
He even referenced an "emerging result" from research by the Department of Homeland Security that indicates exposure to sunlight, heat, and humidity seems to weaken the coronavirus.
With no peer-reviewed published research to back up his claims, what do experts have to say about this issue? Click here to read more.
Related: Coronavirus treatment: Chloroquine could be a "Gift from God", Trump says
Trump's COVID-19 disinfectant ideas horrify health experts
Published: April 25, 2020
© 2020. Datelinehealth Africa Inc. All rights reserved.