The World Health Organization's definition of health is "a state of complete physical, mental and social well-being and not merely the absence of disease or infirmity." This definition affirms among others, the important role that mental well-being plays in a healthy balanced life.
In this piece, we will highlight basic things you could do to effectively improve your mental health.
Get Adequate Sleep
Common belief is that 8 hours is standard sleeping time at night. However, you can also sleep for at least 7 hours for adequate and healthy sleep. Good sleep allows your brain to process information and emotions that it doesn't handle well during the day. It also helps to revitalize your body systems. For effective sleep, it is best for you to: have a fixed sleep and waking up schedule.
Eat Healthy Diet
Food fuels your body cells, and if the fuel is poor, it will negatively affect all parts of your body, including your brain. Eat healthy whole food rich in fresh vegetables, vitamins and minerals while limiting intake of unhealthy items such as large portions of starchy foods, sugar, processed food and those with unnecessary additives and preservatives. Also hydrate your body throughout the day by drinking at least 5 - 6 glasses (about 2 liters) of water daily.
Exercise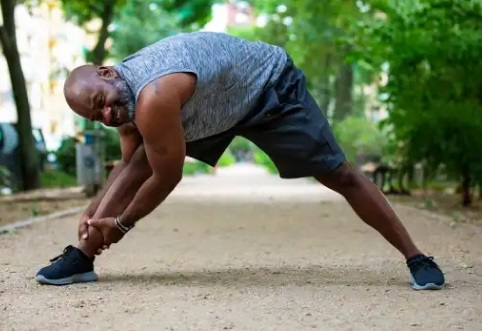 Engage in age appropriate exercises like walking, jogging, swimming, stretching, tennis, etc., preferably outside so as to get rejuvenating fresh air. Exercise gets more oxygen and blood into your brain, to keep brain cells healthy. It also reduces anxiety and stress. Exercise should be done consistently and with view to minimise risk of injury. Talk with your doctor before engaging in any strenuous exercise.
Engage in Creative Activities
Doing so not only boosts your problem-solving skills, but also relieves stress and elevates your mood while increasing your self-awareness. Examples of activities that stimulate your creative side include gardening, cooking, baking, drawing, painting, photography, dancing, singing and coloring.
Reflect, Meditate or Pray
If you are inclined to meditation and prayers, such activities will help you to reflect and look outside your present circumstances and towards a bigger picture in life. Reflection and meditation helps to bring issues in perspective and reduce anxiety and depression by focusing your attention on the here and now, like looking at a tree or flower while being aware of your surroundings, or by taking deep breaths. Breathing exercises are effective for relieving muscle tension or pain.
Learn New Skills
Activities like reading, writing, carpentry, home redecoration, etc., helps to build positive mental health and motor skills. So does having intellectual chit-chat, listening to lectures and attending skills building classes.
Take Time Out
To function better for the rest of the week, build taking time or a day off during the week into your living arrangement. Use that time out to do things that you enjoy the most. An extension of this, is also to take planned vacations of a few days, or a week or two during the year. Travel with family or friends to new locations, whether close by or far away. In the process, rejuvenate while you explore new cultures and histories. In alternative your vacation may just be used to engage in new hobbies.
Conclusion
For a wholesome and fulfilling life, pay attention to your mental health. If the above simple proposals do not work for you, consult with your doctor or mental health professional.
Published: February 24, 2020
© 2020. Datelinehealth Africa Inc. All rights reserved.