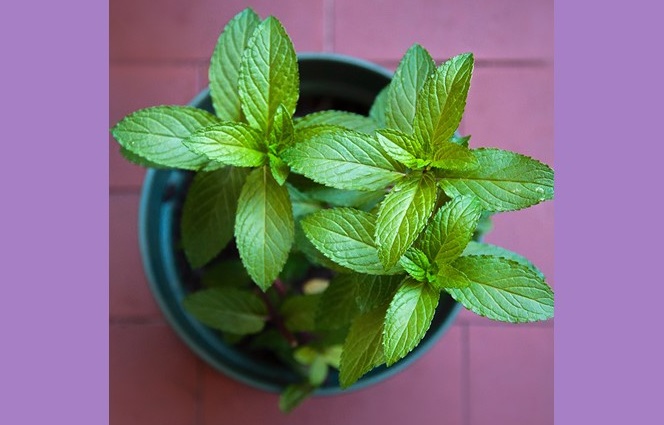 Potted mint plant
Mint is a popular flavoring in drinks like tea, beverages and meat dishes. It is one of the easiest herbs to grow in the garden and grows well in moist conditions. As growing mint from seeds is difficult and requires fluorescent lamps, you will do well to grow mint from plug plants or cuttings.
In this piece, we will take you through steps on how to grow mint.
Method:
1. Choose a container: As mint spreads very easily, it is better to grow it in a big container rather than in open ground.
2. Plant your plug plants into pre-watered multi-purpose compost. Several different varieties of mint should be grown in separate pots. .
3. Place the potted mint in a well-lit location in your garden/patio/kitchen window and water regularly. Avoid waterlogging.
4. Once established, pick mint regularly to encourage more growth.
4. At least once a year in late summer, cut your mint plants right down to the soil level, leaving no more than two inches to allow fresh mint to regrow.
5. If your mint plant is affected by rot, simply prune the affected parts while leaving the rest to grow.
Posted: May 9, 2020