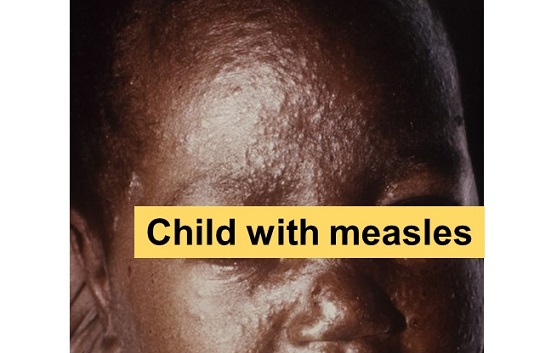 Child with measles. Note typical measles rashes on the face
The World Health Organisation (WHO) has reported that Burundi has been experiencing an increase in the number of confirmed cases of measles since November 2019.
The outbreak initially started in a refugee transit camp (Centre de transit de Cishemere, Cibitoke Health district), whose inhabitants had arrived from measles-affected provinces of the Democratic Republic of Congo.
Refugees spend 21 days in the Transit Camp of Cishemere before they are sent to permanent camps in Nyankanda and Bwagiriza refugee camps in Butezi, Kavumu camp of Cankuzo, Garsowe camp of Muyinga and Mulumba camp at Kiremba.
The outbreak was identified when suspected measles cases had been reported by the local residents in the surrounding areas, highlighting pockets of under-vaccinated populations.
"Measles circulation in a population with low immunity is the cause of this outbreak." - WHO
According to WHO/UNICEF 2018 estimates, measles first dose vaccination coverage is relatively high (88%), and slightly lower for the second dose (77%). However, this does not reflect the vaccination coverage of incoming refugees.
As of 27 April 2020, 857 confirmed measles cases have been notified from four districts, including: Cibitoke (624 cases), Butezi (221 cases), Cankuzo (6 cases) and South Bujumbura (6 cases). Although the outbreak in Cibitoke is still ongoing, no new cases have been reported in South district of Bujumbura and Cankuzo since December 2019. The last cases reported in Butezi was on 2 March 2020.
Children aged 9 to 59 months were the most affected age group, with 80% of cases in children aged 9 years or younger.
WHO reported that measles circulation in a population with low immunity is the cause of this outbreak. The majority of cases (77%) were either unvaccinated or unsure of their vaccination status.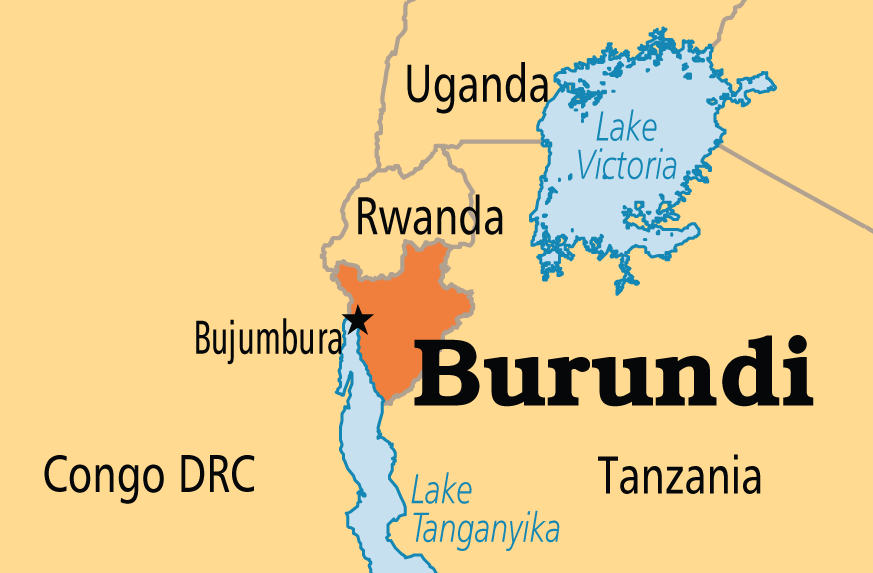 Burundi, officially known as the Republic of Burundi, is a landlocked country in the Great Rift Valley where the African Great Lakes region and East Africa converge. It is bordered by Rwanda to the north, Tanzania to the east and southeast, and the Democratic Republic of the Congo to the west; Lake Tanganyika lies along its southwestern border.
The capital cities of Burundi are Gitega and Bujumbura.
Click here to read more
Related: What is measles?
Posted: May 10, 2020