Marburg virus disease outbreak in Equatorial Guinea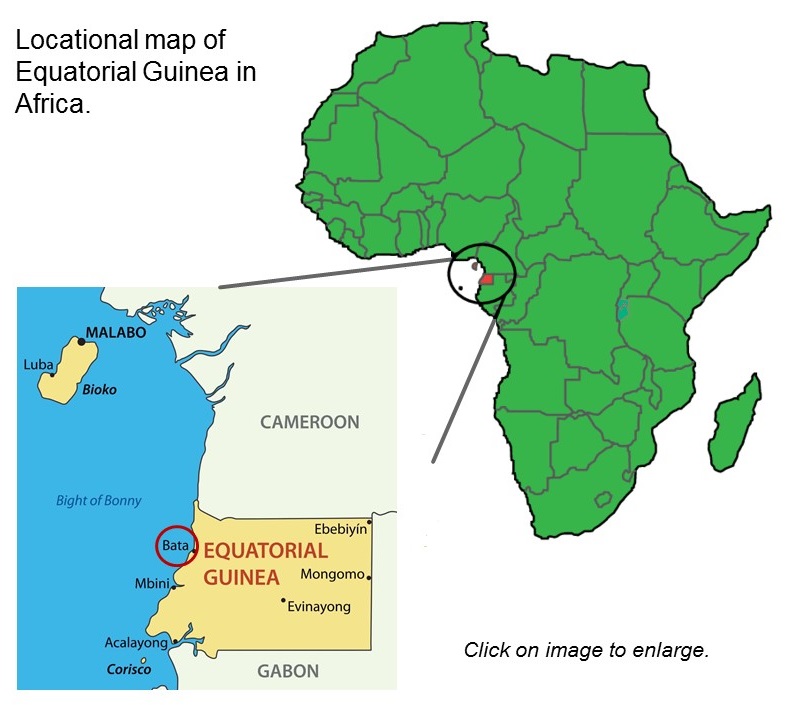 Situational report (15 April 2023) - An outbreak of Marburg virus disease (MVD) was declared by the Ministry of Health and Social Welfare of Equatorial Guinea in association with the World Health Organization (WHO) on 13 February 2023, after suspected viral hemorrhagic fever deaths were reported between 7 January and 7 February 2023. A case tested positive on 12 February for Marburg virus by real-time polymerase chain reaction (RT-PCR) at the Institute Pasteur in Dakar, Senegal.
Since then and up to 15 April 2023, a total to 15 laboratory-confirmed and 23 probable cases has been reported.
Among the laboratory confirmed, there are 11 deaths with three recoveries (Case Fatality Ratio 78.6%). For one confirmed case the outcome is unknown. All probable cases are dead.
Four laboratory-confirmed cases (26.6%) were reported among healthcare workers, of whom two died.
The most affected district is Bata in Litoral province, with nine laboratory-confirmed MVD cases reported.
What is Marburg Virus Disease (MVD)?
According to the U.S. Centers for Disease Control and Prevention (CDC), Marburg virus disease (MVD) is a rare but severe heamorrhagic fever wich affects both people and non-human primates. MVD is causedby the Marburg virus, a genetically unique animal borne (zoonotic) RNA virus of the filovirus family.
MVD is among the diseases that require assessment under the International Health Regulations.
On 30 March 2023, WHO assessed the public health risk posed by this outbreak as very high at the national level, high at sub-regional level, moderate at the regional level and low at the global level.
WHO is supporting the country's Ministry of Health by strengthening different response pillars, including but not limited to surveillance, including at points of entry; laboratory; case management; infection prevention and control; risk communication and community engagement.
WHO advises against restrictions to international travel and/or trade in Equatorial Guinea.
Signs and Symptoms of MVD
Onset of MVD symptoms can occur after an incubation period of 2 - 21 days.
They include:
Severe fever

Chills

Headache and

Muscle pains (Myalgia)
The following may appear about five days after onset:
Later stage symptoms and signs include:
Note that the clinical diagnosis of MVD can be difficult in especially single cases as many of the signs and symptoms of MVD are similar to other infectious diseases (such as malaria or typhoid fever) or viral hemorrhagic fevers that may be endemic in the area (such as Lassa fever or Ebola).
Epidemiology of Marburg virus disease
Marburg virus spreads between people via direct contact through broken skin or mucous membranes with the blood, secretions, organs or other bodily fluids of infected people, and with surfaces and materials such as bedding, clothing contaminated with these fluids.
Healthcare workers have previously been infected while treating patients with suspected or confirmed MVD.
Burial ceremonies that involve direct contact with the body of the deceased can also contribute to the transmission of Marburg virus.
The incubation period varies from two to 21 days. Illness caused by Marburg virus begins abruptly, with high fever, severe headache, and severe malaise.
Severe haemorrhagic manifestations may appear between five and seven days from symptom onset, although not all cases have haemorrhagic signs, and fatal cases usually have some form of bleeding, often from multiple areas.
No vaccines or antiviral treatments are approved to treat the virus,
Source:
World Health Organization. Marburg Virus Disease, April 15, 2023
Centers for Disease Control and Prevention. Marburg (Marburg Virus Disease). Accessed April 16, 2023.
© 2023. Datelinehealth Africa Inc.
Published: April 17, 2023.
Permission is given to copy, use and share this content without alteration or modification and subject to attribution as to source.