Study finds first direct evidence of a link between low serotonin and depression. Not really, say other experts..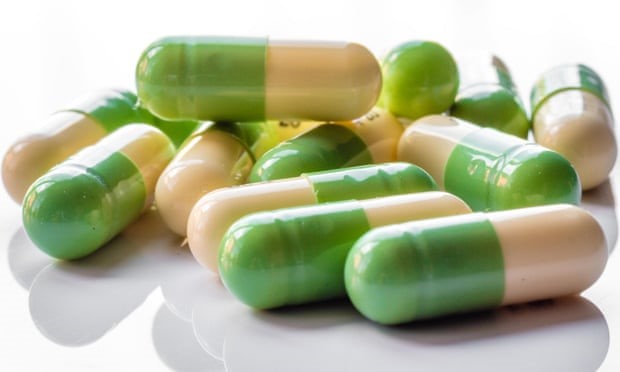 Findings from a brain-imaging study published in the journal Biological Psychiatry reignite a debate within psychiatry over the so-called serotonin hypothesis of depression and challenge the conclusions of an influential review published in July that found "no clear evidence" that low serotonin levels are responsible. The latest work, led by scientists at Imperial College London, suggested that people with depression have a decreased serotonin response.
The serotonin hypothesis arose from evidence from postmortem brains and blood samples that suggested a serotonin deficit could be involved in depression. The theory provides a plausible biological mechanism for how the main class of antidepressant drugs, selective serotonin reuptake inhibitors (SSRIs), are effective, and is why the brain chemical is sometimes referred to as a "happy hormone".
However, there is not yet conclusive evidence that serotonin abnormalities are the underlying cause of depression and resolving this question is seen as crucial to providing better treatments. The latest paper adds weight to the view that serotonin plays a role and demonstrates a new brain imaging technique that could pave the way to a better understanding of why SSRI drugs fail to help an estimated 10% to 30% of patients.
Others investigators are sceptical. Eiko Fried, a clinical psychologist at the University of Leiden, questioned whether the results were statistically robust. "The conclusions the authors draw is not proportional to the evidence presented," he said. "The statistical analyses are inconsistent and do not … establish 'clear evidence' for the serotonin theory of depression."
Joanna Moncrieff, professor of psychiatry at University College London who led the review that concluded there is no evidence that chemical imbalances in the brain cause depression, said the latest paper would not cause her to revise this view. She pointed to the size of the study and the fact that it still measured a proxy for serotonin as shortcomings. "This study does not provide convincing evidence that a serotonin abnormality is the cause or mechanism underlying depression, or one of the causes or mechanisms," she said.
Related:
Who is at risk of major depression?
REFERENCES:
1. Erritzone, D., Godlewska, B.R., Rizzo, G., Cowen, P.J., Knudsen, G., and Rabiner, E.A. Brain serotonin release is reduced in patients with depression: A [11C]Cimbi-36 PET study with a D-Amphetamine challenge. Biological Psychiatry. (2022).
2. Moncrieff, J., Cooper, R.E., Stockmann, T. et al. The serotonin theory of depression: a systematic umbrella review of the evidence. Mol Psychiatry (2022).
Posted: November 8, 2022