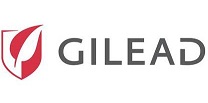 After scoring an early authorization for its COVID-19 therapy remdesivir, Gilead Sciences has been on the hunt for manufacturing partners to help boost production. Through a series of licensing agreements with generics makers, Gilead has taken the first steps to build that network.
Gilead signed nonexclusive licensing agreements with five generic drug makers operating in India and Pakistan to produce COVID-19 therapy remdesivir for 127 countries, the drugmaker said.
Gilead will work with Cipla, Mylan, Ferozsons Laboratories, Hetero Labs and Jubilant Lifesciences to manufacture the drug primarily for low- and lower-middle income countries. The list also includes higher-income countries "that face significant obstacles to healthcare access," Gilead said.
Under the agreements, Gilead will share its manufacturing know-how with the five companies to help them gear up remdesivir production. Each company will be allowed to set the price for its own generic version of the drug.
Posted: 05.17.2020