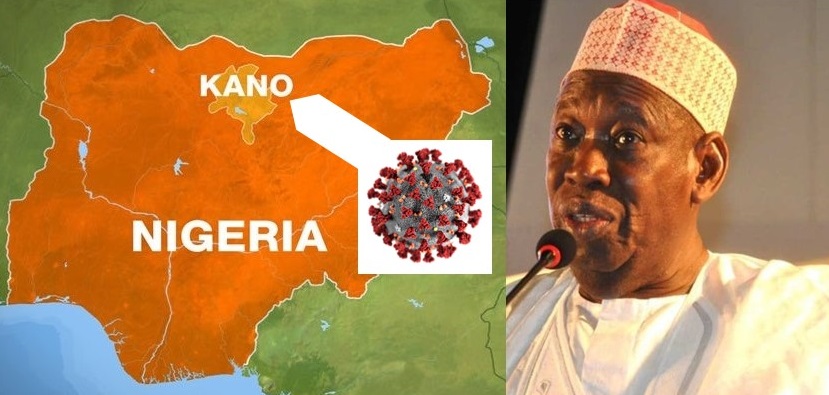 Gov. Ganduje says, 'Kano Stte is in trouble' due to Coronavirus spread.
Governor Abdullahi Ganduje of Kano State has blamed the massive outbreak of COVID-19 in the State to the delay in testing suspected cases.
Hundreds of people are reportedly dying in the State on a daily basis, with the Nigeria Centre for Disease Control, NCDC, yesterday stating that they may have been killed by Coronavirus.
Ganduje lamented that the State was in trouble following the uncontrollable spread of Coronavirus Disease in the State.
Posted: May 4, 2020