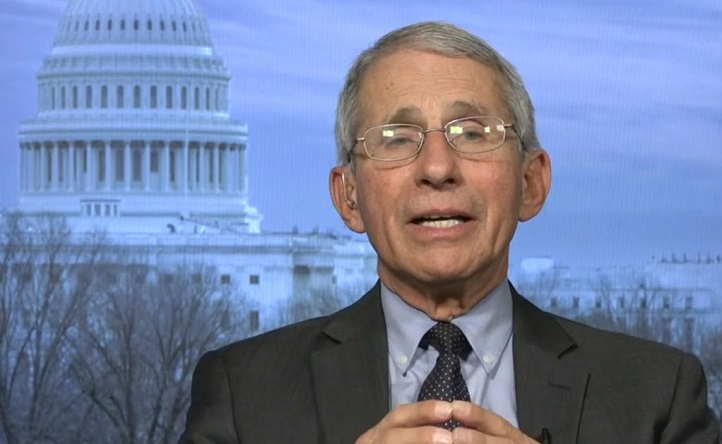 Dr. Anthony S. Fauci. Director National Institute of Allergy and Infectious Diseases
March 2, 2020. Washington, D.C.: Dr. Anthony Fauci, one of the faces of the Trump administration's coronavirus task force, on Sunday warned that the novel coronavirus could infect millions of people in the United States and account for more than 100,000 deaths.
Speaking on CNN's "State of the Union," Fauci said that, based on what he's seeing, the U.S. could experience between 100,000 and 200,000 deaths from COVID-19.
"We're going to have millions of cases," Fauci, the head of the National Institute of Allergy and Infectious Diseases, said, noting that projections are subject to change, given that the disease's outbreak is "such a moving target."
"These next few weeks could be pretty rough", Fauci added.
Fauci has repeatedly called for social distancing requirements to remain in place for an extended period of time. He said Sunday that lifting those restrictions would depend on the availability of testing kits that will be able to confirm a diagnosis within about 15 minutes.
"It's going to be a matter of weeks. It's not going to be tomorrow, and it's certainly not going to be next week," he said.
Fauci added that he wanted to see a substantial flattening of the curve in terms of cases before curbing social distancing restrictions.
"As I have said before, it's true the virus itself determines that timetable. You can try and influence that timetable by mitigating against the virus, but, ultimately, it's what the virus does," he said.
Published: March 28, 2020